Online Forms/Waivers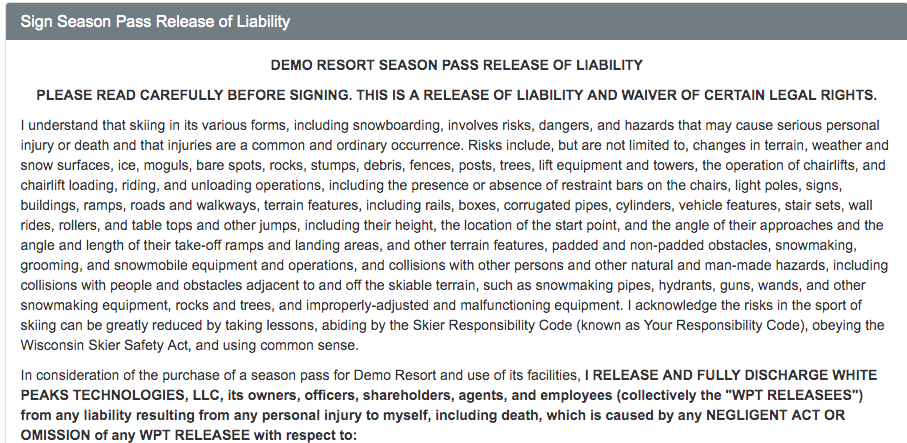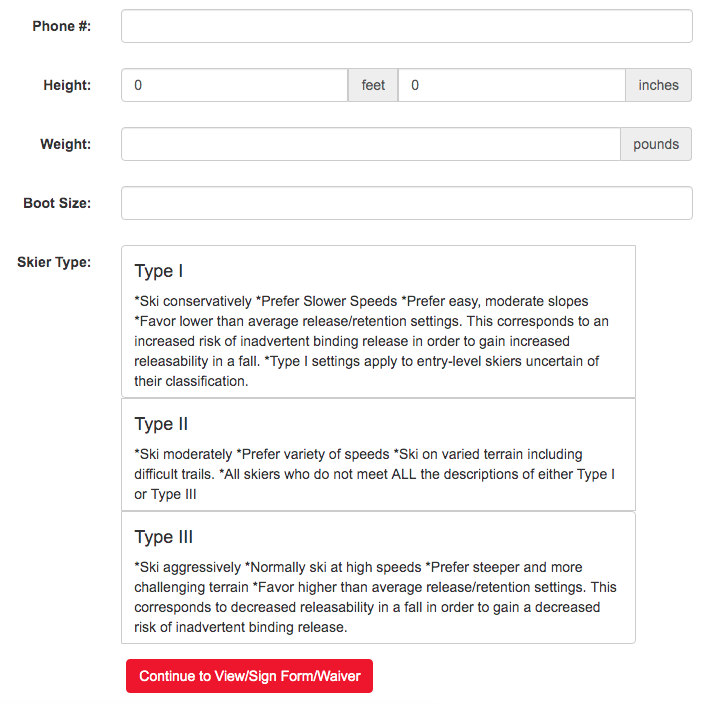 White Peaks Technologies Online Forms/Waiver System is built to handle all your Season Pass Release of Liabilities, Rental Waivers, Minor Release Forms, Group Forms, Event Signup Forms, and much more! Take a look at some of the features:
Fully Customizable Form Fields - choose from a variety of pre-built inputs or create your own free-style text, yes/no, combo box, etc fields!
Simple to use, easy to train, extremely fast and efficient
Works on mobile phones, tablets, or computers
Securely stores signature, location data, IP information, and more when forms are filled out
Forms can be looked up quickly and easily via web interface or directly from the point of sale
Directly connected with the Point of Sale to record "Check-Ins" for multiple visits with same waiver
Support to print out customized pre-filled out labels via the Point of Sale (i.e. to place on rental forms or other printed material)
Organizes groups by combining all waivers for the group into one location
And many more features...